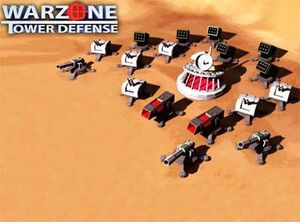 Warzone Tower Defense is a birds-eye view TD Game developed by Jeff Gold of MadCow Interactive.
The Defences consist of different types of military-grade turrets and towers. The player is required to defend a communication tower from destruction.
The Attackers are mostly military-tech vehicles. Most of them are ground-based, although some fly.